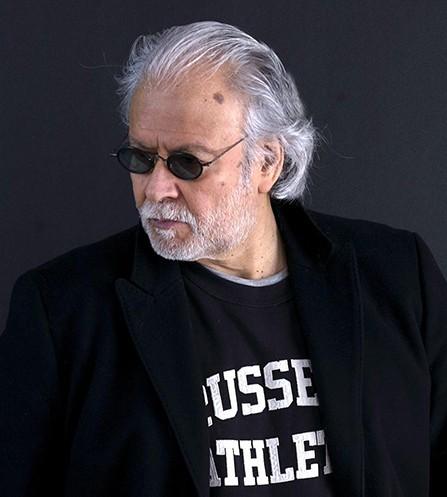 PATRICIO ESTAY : Filmmaker, Photographer, Producer.
Patricio Estay is a French Chilean Photographer, Filmmaker and Creative Director. After completing a degree in ethnomusicology, he embarked on a career in photojournalism. At 20 years old he moved to Brazil where his career as a musician and photographer was enriched by his vibrant environment. Workshops with great masters such as Ravi Shankar, Mikis Theodorakis and Alvin Jones left an indelible impression on his young life as visual artist. The photographic image has always been Estay's natural medium as a storyteller. The insight of his reportage, the power of his chosen subject matters and his alert and astute eye are hallmarks of the personal and profound vision that fuels his career.
He moved to France in 1981, where he also began to work as a filmmaker. In 1982 he held his first exhibition in France, "L'Amerique Latine à Paris" at the Grand Palais in Paris. In 1985, supported by a Grant from the French Ministry of Culture, he wrote the screenplay of the documentary "Les Corralejas", working with Film D'ici and INA (Institut National de l'Audiovisuel).
In 1989, with his close friend, Cuban photographer Alberto Korda, Estay was the inaugural exhibitor at the first International Festival of Photojournalism in Perpignan, France, with their joint show, "Trente Ans de Révolution Cubaine".
In 1988 Estay began a project that would continue for the next twenty-five years, documenting the equestrian cultures of eleven different countries. In 2001 the fruits of this labour, the book "Peuples Cavaliers" was published by Le Chêne, and in 2012 a second book, "Cavaliers du Monde" by Editions De La Martinière. Part of this work was exhibited at the 1993 Visa International Festival of Photojournalism, and in 2008 in Siena's Piazza del Campo, home to the famous Palio horse race.
Inspired by his meeting with Henri Cartier Bresson in 1986, Estay started the project "Tibet: Land of Exile" in 1999. Over a period of eleven years, and with unparalleled access, Estay photographed the Dalai Lama and the Tibetan diaspora in Dharamsala, India, in what he describes as one of the most important projects of his career. The resulting book was published in 2007 by Skira and in 2008 by Thames & Hudson, with a foreword by His Holiness the Dalai Lama and Robert Thurman. The exhibition of these photographs has been shown in Florence, Milan, Rome and Massa e Carrara in Italy.
Estay founded a photo agency, Nazca Pictures Communication, in 2003 and began to divide his time between Paris and Florence. In 2008 he founded NazcaVision, an HD film production company created to explore new creative paths in documentary filmmaking.
In 2010 he started to work on the ambitious multimedia project "SOS Earth and Blue Planet", to highlight environmental issues around the globe. Inspired by this project in 2013 he wrote the documentary series "Green Mission" to witness the lives of peoples in danger of extinction.
Currently with all his experience of photographer, Estay with an avant-garde look devoted to the realization of the photographs on the universe of the fashion and the portraits of the celebrities like Dalai Lama, Aishwarya Rai, Natasha Vodianova, Matteo Renzi, Henri Cartier-Bresson etc. Today more than ever, Estay believes in the extraordinary expressions of freedom, passion and life that the power of instinct and creativity can bring.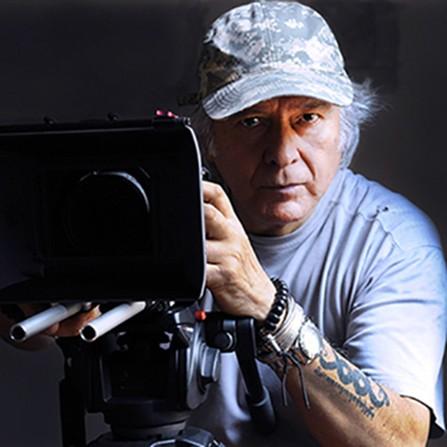 VICTOIRE DEWAVRIN : Production & Management.
Victoire Dewavrin, born in Croix in 1968 in northern France, she begins photography in 1986 at the School of Fine Arts of St Luc Tournai in Belgium.
It is though her travels, the desire to discover, her sensibility, sense of colors, her personal vision, people, moments in life and picturesque landscapes that her passion is ignited.
In 1987/1988 she has her first professional experience in a prestigious Advertising Agency from Lille, "Tam Tam".
Quickly she gives in to her desire to travel and leaves for the States with only a Nikon 'bandulier' as a travel companion.
18 months of greyround travelling, from Maine to Vermont, Boston, NY, North Carolina, Florida, Texas, Los Angeles and San Francisco, fotographing breathtaking panorama.
San Francisco becomes her home until the devastating earthquake on October 17, 1989 which influences her decision to return to Boston.
Back in Europe in 1991 she founded with two partners, a textile design Agency, Studio VSD with production in Sfax and Tunis.
1994 she sets off to discovers a new country, Italy, which brings new experiences and passions. She learns Italian, marries and has two sons.
Her never ending quest for more brought her to study at the Art of Byzantine Mosaic and Jewelry School which in turn opened the door to travel new horizons; Hiroshima, Fukuyama,
Kyoto, Osaka, Tokyo, where she exhibits her artisan Mosaic Jewelry creations, all through invitation.
Guatemala, and Venezuela where her next destinations once again for her art of Mosaic Jewelry, all of which served as background to her fotography which became more and more
An integral part of her essential being, allowing her to capture and communicate not only places but phases of her life.
It is by observing the masters of photography that she acquires her own interpretation of the art.
These two passions, Mosaic and photography, closely linked in her universe of creativity will never leave her.
.